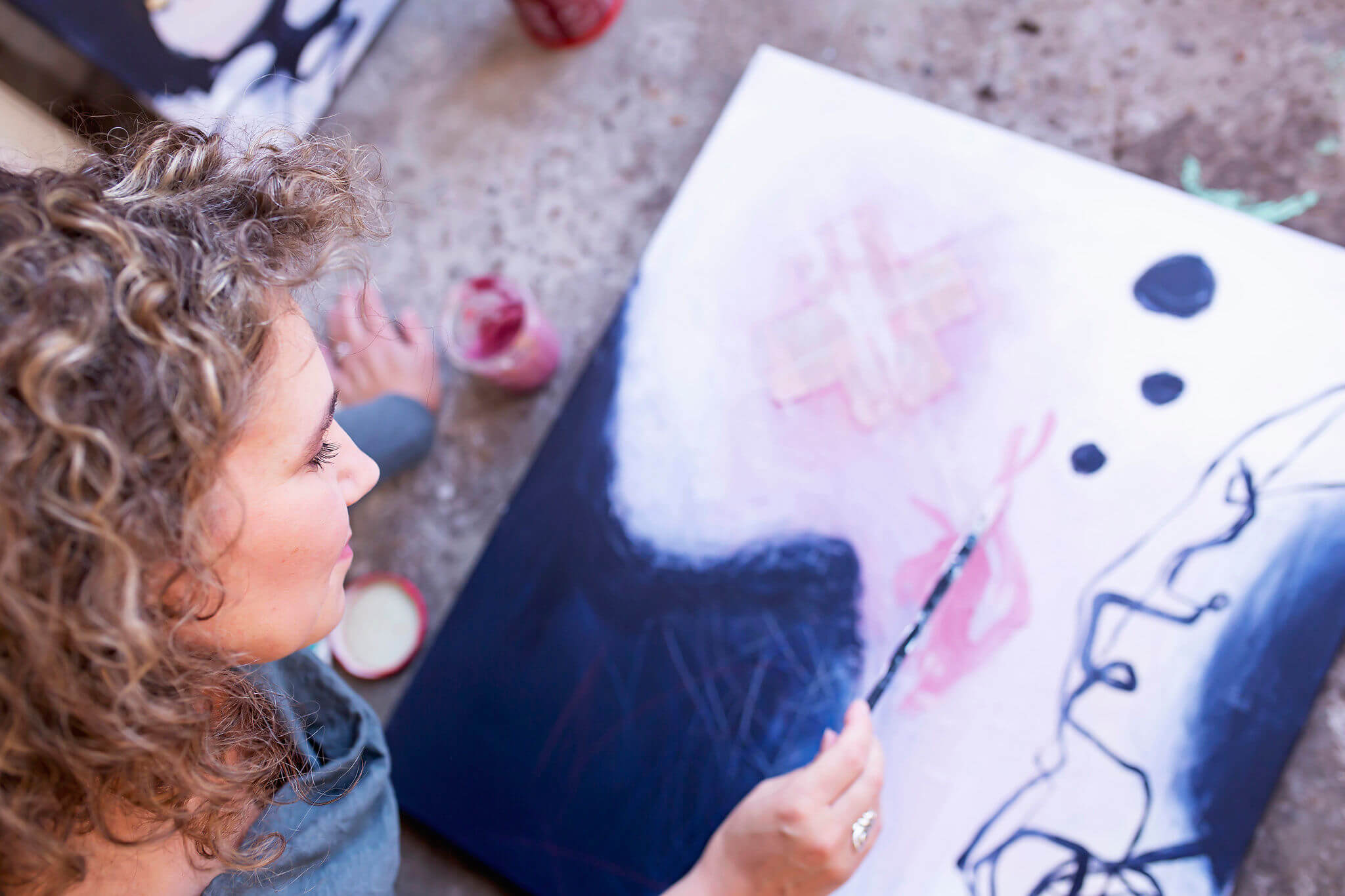 A Spiritual Alchemist
As an artist, Mieke Fleurackers is primarily a spiritual alchemist.
Her (semi) abstract paintings, mainly in acrylic, are known for dreamy and enigmatic compositions that refer to the spiritual alchemical processes in life.
Mieke has been drawing since her childhood and is classically trained in the visual arts. Drawing and painting has always been like breathing for her. It is a way of understanding and interacting with the world.
Painting as a direct line with the spiritual world
After her son passed away in 2019, painting became a spiritual line with heaven and a sheer necessity.
Since then, her oeuvre has developed rapidly in a language of colours, lines and images in which she can express herself freely where words fail.
She does not start from an idea or from perception, but from intuitive images that come to her in dreams and from contact with the spiritual world.
These dream images all have their own symbolism.
She usually works with a limited color palette and her work often has soft, almost misty color transitions, combined with playful lines and markings.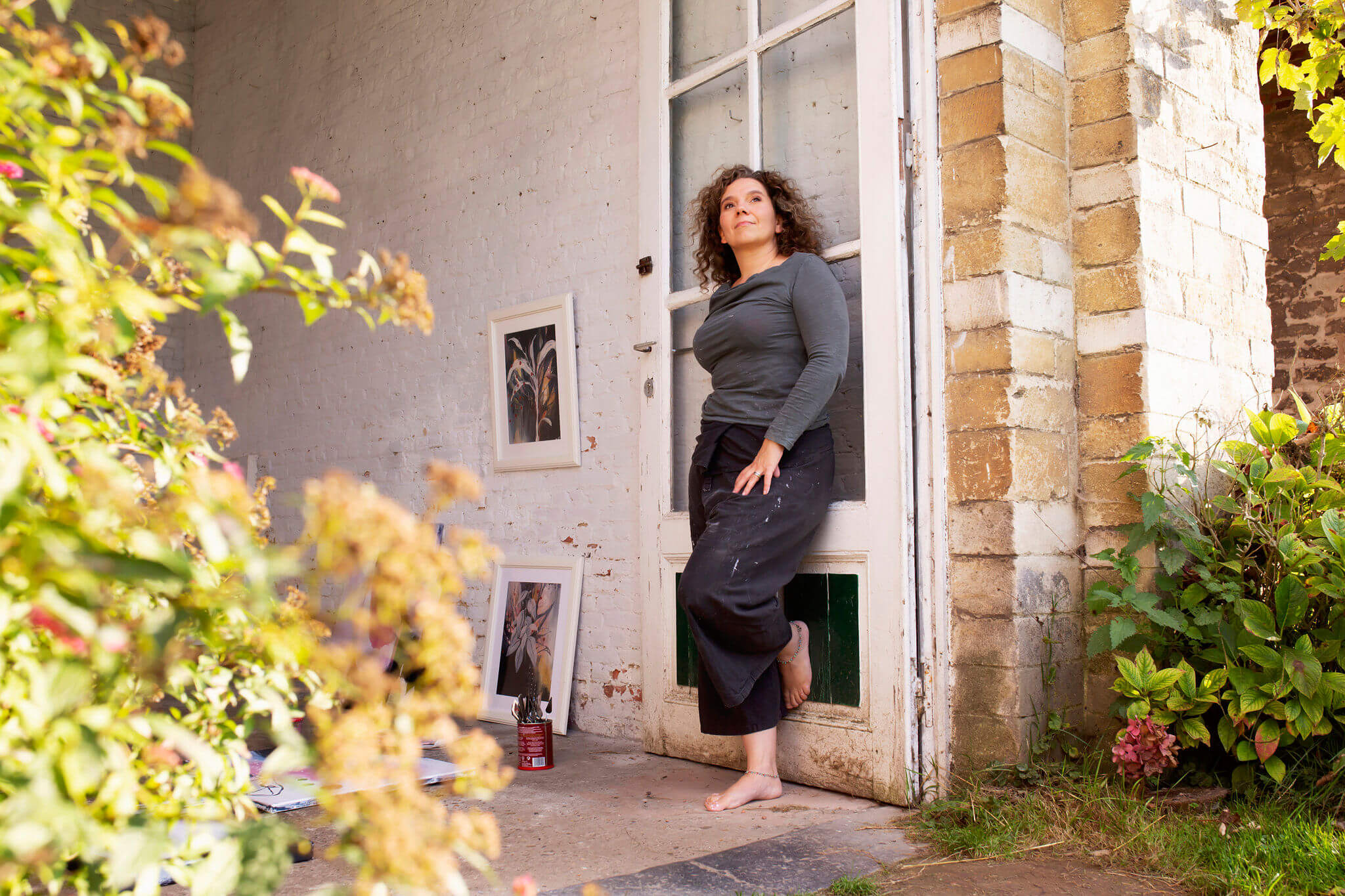 Expression of love and the non-hard side of grief
There is a fine line between suffering and love, they are two sides of the same coin.
The most indescribable pain of a mother losing her child is simultaneously accompanied by a profound awareness of the beauty of the most unconditional love that can exist, that of the love between parent and child.
Because that deep suffering can only be there if profound beauty and gratitude also exist.
It is that beauty and this not hard side of the grief and suffering that she wants to express.
Open your heart and discover and receive the gift contained in each of her paintings
When viewers of Mieke's paintings manage to look with their heart, they see their own suffering reflected.
At the same time they also receive the most beautiful, softest and most comforting gift hidden in her paintings.
Mieke lives and works alternately in Belgium and in the south of France and comes out with new works of art several times a year.
She has participated in international art projects in India and Brazil and will be entering into more international art collaborations in the future.
Sign up for the newsletter to be the first to know about her newly available work.